Maximize Your Experience!
We're offering a $150,000 Captain Qualified New Hire Bonus!
Join our team and also enjoy:
Longevity match with no cap for pilots with 121 experience
Up to 6 commuter hotels per bid period
No training backlogs – complete training in as little as 55 days
Immediate Captain Upgrades
Richest benefits, including highest 401(k) Company Match
Company-sponsored and paid ATP-CTP course
$60.90/hr First Officer starting pay with up to $73,000 in bonuses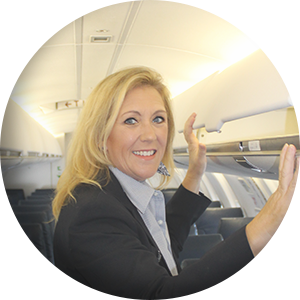 Exciting lifestyle offering a variety of schedules
Worldwide travel benefits for you and your family
Opportunity to work with people in a culturally diverse environment
Comprehensive benefits package

Earn up to
$10,000

in New Hire Bonuses

$10,000 No-contract guaranteed bonus
$2,000 sign-on bonus
$3,000 after six months of active employment
$5,000 paid at one year of active employment
Additional Benefits
New mechanics are eligible for a full relocation package to any of our three maintenance bases in Appleton Wisconsin, Dayton Ohio, or Milwaukee Wisconsin
Best vacation time in the industry and generous work rules
Paid uniforms and annual tool allowance
Tuition reimbursement
Industry-leading health benefits
Worldwide travel privileges for you and your family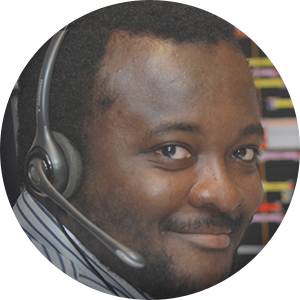 Worldwide travel benefits for you and your family
Opportunity for advancement
Long company history of smart business decisions
Company-sponsored Wellness Program
Great Benefits
Health & Insurance
Retirement
Work Life Programs
Medical, Dental and Vision Insurance
Air Wisconsin offers employees the opportunity to enroll in great medical, dental and vision plan options upon meeting eligibility requirements. Air Wisconsin insurance plans are competitive within the industry and provide access to broad provider networks. These benefits are made available to employees and eligible family members.
Health Savings Account
Employees enrolled in the high-deductible health plan have access to a health savings account into which they can make contributions along with company-provided contributions to use towards current and/or future health care expenses. All contributions, any earnings and distribution of funds are made on a pre-tax basis. Employees receive a debit card that can be used when visiting a provider's office or at a pharmacy.
Flexible Spending Account
To assist with certain health and dependent care expenses, employees can elect to have pre-tax dollars payroll-deducted and contributed into a flexible spending account (FSA). For a health care FSA, employees can elect to have a debit card for easy point-of-contact purchases of eligible items.
Life Insurance
Air Wisconsin provides company-paid basic life insurance to all benefit- eligible employees. Employees also have the option to enroll in voluntary life insurance benefits for themselves, their spouses and dependent children at group rates.
Long-term Disability Plan
Employees are enrolled in long-term disability insurance upon benefit eligibility. This provides income protection in the event of a permanent disability.
Wellness Program
Air Wisconsin has created a culture around wellness to promote healthy lifestyles of employees and their families through education, awareness and participation for long-term wellness.
Employee Contribution
Employees have the option to make pre-tax and/or Roth (after-tax) contributions through payroll deductions up to the IRS maximum- allowable dollar amount per year. If employees have funds in another qualified retirement plan, they can make a rollover contribution into their Air Wisconsin retirement plan at any time.
Employer Contribution
In addition to any contributions made by employees, the company, at its discretion, can also make contributions towards an employee's retirement plan after eligibility has been met. The employer contribution amount is dependent on the employee group.
Travel privileges
Employees and their immediate families, including their parents, enjoy reduced-rate travel privileges.
Vacation and sick pay
Full-time employees receive paid vacation time. The sick leave policy gives full-time employees time off from work with pay when ill or unable to work.
Commuter benefits program
Employees may use pre-tax or after-tax dollars to purchase transit and parking passes/tickets for commuting between home and work.
Employee assistance program
This program offers identification, clinical assessment and treatment referral for a wide range of personal problems and concerns, including relationship issues, eldercare and childcare, grief and other life situations.
Employee discounts
Employees enjoy special discounts and offers for great savings on products, services, entertainment and travel.
Note: Resumes are only accepted for positions that are listed under our Open Positions . The resume or cover letter must indicate the position(s) of interest. Resumes with no position listed or indicating "Any Open Positions" will not be accepted or retained and will be discarded. View our Applicant Policy.
---
Note: All employment is contingent upon passing a federally required 10-year background check and pre-employment drug screen. If hired, you will be required to complete an extensive application that will be used to complete the background check, and you may be required to clear a FBI Fingerprint process. All statements must be accurate, and if anything is found to be false, it could result in disqualification.
---
Note: Equal Opportunity Employer Minorities/Women/Veterans/Disabled
See Open Positions